---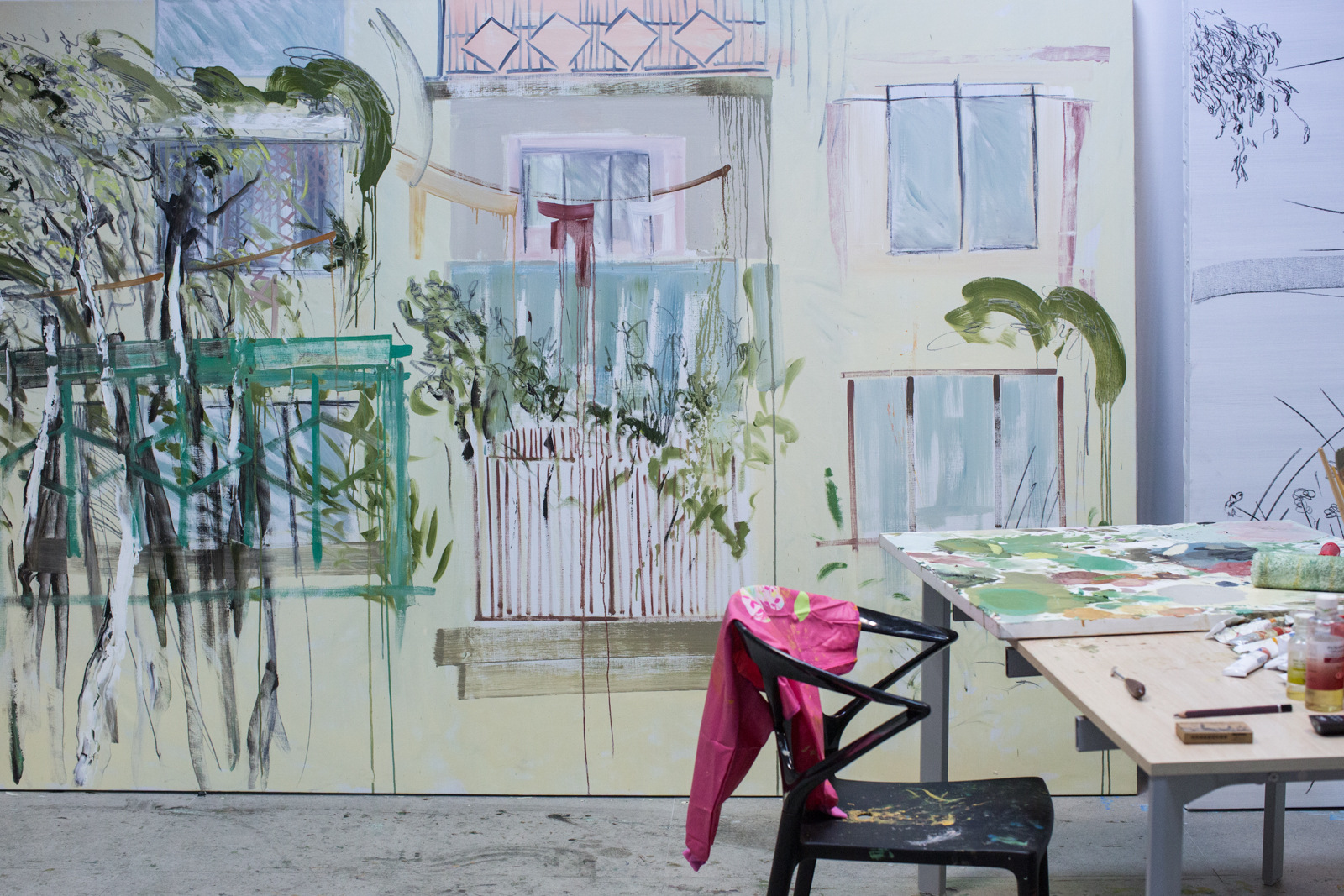 YARAT Contemporary Art Space invites artists to apply for the residency programme of end every year (september) (please check our news). The programme is divided into three periods (January–April, April-July, September-December) and grants selected artists an opportunity to live and work in Baku for up to three months. Each period hosts two international and two local residents.
YARAT Residency Programme is open for artists who are engaged in open, research-based practice across disciplines and show an interest in discovering the Caucasus region. The programme engages residents in discussions with fellow artists and international arts professionals, as well as travel around Azerbaijan. Artworks resulting from the residence are exhibited at the ARTIM Project Space, Baku. YARAT Residency programme is predominantly conducted in English.
---
YARAT FACILITIES:
YARAT opens all its facilities to the residents of residency programme. YARAT has well established infrastructure such as: YARAT Office, YARAT Centre, YARAT Studious and ARTIM Project Space. These places have all needed facilities to boost productive work atmosphere.
---
YARAT ACCOMMODATION:
Residency programme offers shared apartment with all needed equipment and facilities. During each residency period an apartment will be shared with 2 international artists. This apartment has everything needed to provide comfort for resident artists.
---
For more info please contact YARAT Contemporary Art Space at residencies@yarat.az; +994125051414
---
About
YARAT Contemporary Art Space
YARAT Contemporary Art Space is a not-for-profit organisation dedicated to supporting contemporary arts scene in Azerbaijan and creating a platform for Azerbaijani art, both nationally and internationally. Based in Baku, YARAT (create in Azerbaijani) was founded by Aida Mahmudova in 2011. The organization realises its mission through a vibrant program of cutting edge exhibitions and stimulating educational and other arts-related events. YARAT is comprised of the YARAT Contemporary Art Centre, Artim Project Space and YARAT studios.
---
About
YARAT Contemporary Art Centre
YARAT Contemporary Art Centre opened in March 2015 and is the organisation's first permanent space. It is housed in a converted Soviet-era naval building overlooking the Caspian Sea. The Centre showcases temporary exhibitions by leading international artists, as well as the growing YARAT Collection composed of contemporary art from the Caucasus and Central Asian region And intends to become a regional hub for contemporary art and creative exchange.
---
About
YARAT Studios
YARAT Studios is a new dedicated artist studios in Baku, Azerbaijan, comprising of 11 studios and a residential space which is to be used by Azerbaijani and visiting international artists.
Launched in 2014, YARAT Studios offers a platform for emerging and established artists and a place for creative collaboration between local and foreign artists. YARAT's founding of the studios has enabled a
full-time residency programme which forms a key part of the YARAT education programme, and provides artists with new opportunities and a working environment that encourages them to grow both professionally and personally. At YARAT Studios, artists are able to push the boundaries of contemporary art, conduct artistic experiments and increase their standing in the art world. YARAT Studios is helping to create a lasting cultural dialogue between artists and art institutions, both at home in Baku and abroad.