YARAT Contemporary Art Space invites local artists and curators to apply for the ARTIM project – 2018. ARTIM invites all creative individuals to participate in the project, and the project is open to any artistic practice. Applications to this project are free and open to all.
ARTIM is directed at young Azerbaijani artists with an intention to support and encourage emergent talent to grow. The programme has a designated exhibition space in Icheri Sheher that was conceived as a platform for experimenting and professionally showcasing art. The artists are selected through an open call which YARAT announces in the middle of November, 2017. Artworks resulting from the programme are exhibited at the ARTIM Project Space, Baku.
---
ARTIM PROJECT PROPOSAL
APPLICATION DEADLINE: NOVEMBER 30, 2017, 00:00
---
ARTIM PROJECT OFFERS:
– budget to produce work / project
– show in the ARTIM Project Space
– Weekly meetings with YARAT curators
– Promotion of successful project in media
---
ARTIM PROJECT SPACE RULES AND REGULATIONS
– To participate in the ARTIM project applicants must be at least 18 years of age.
– An applicant cannot fundamentally change a proposed project or idea after submission without getting relevant consent from YARAT.
– Applications must contain both exhibition and educational components.
– Each successful participant should have TAX identification number and bank account.
– YARAT staff can provide managerial and administrative support for each of the selected projects.
– Successful applicants must produce work on site where possible, gaining active knowledge of the YARAT organization as a whole.
– Upon completion of the project successful applicants must produce a report on the project, highlighting what has been achieved and detailing the overall budget.
– Images of created artwork can be used by YARAT in all forms of reproduction (including catalogues, presentations and booklets) and can be used for advertising and informational materials (such as flyers and posters).
– YARAT Curatorial team has the right to disqualify applicants should the project be deemed not to meet the project requirements or be unacceptable in anyway
– By the completion of ARTIM programme all created art pieces belong to the artist. YARAT has responsibility to use art pieces for relevant projects.
---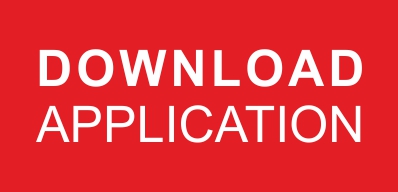 APPLICATION PROCESS
Please send your CV, portfolio and filled in application form to artim@yarat.az
---
About YARAT Contemporary Art Space
YARAT Contemporary Art Space is a not-for-profit organization dedicated to supporting contemporary arts scene in Azerbaijan and creating a platform for Azerbaijani art, both nationally and internationally. Based in Baku, YARAT (create in Azerbaijani) was founded by Aida Mahmudova in 2011. The organization realizes its mission through a vibrant program of cutting edge exhibitions and stimulating educational and other arts-related events. YARAT is comprised of the YARAT Contemporary Art Centre, Artim Project Space and YARAT studios.
---
About YARAT Contemporary Art Centre
YARAT Contemporary Art Centre opened in March 2015 and is the organization's first permanent space. It is housed in a converted Soviet-era naval building overlooking the Caspian Sea. The Centre showcases temporary exhibitions by leading international artists, as well as the growing YARAT Collection composed of contemporary art from the Caucasus and Central Asian region And intends to become a regional hub for contemporary art and creative exchange.
---
About YARAT Studios
YARAT Studios was conceived with a mission to create a platform for creative exchange and provide artists with working environment. The building comprises of eleven working studios which are used by Azerbaijani and visiting international artists. The studios also houses YARAT residency programme that invites international artists to stay and work in Baku for up to three months. Resulting shows are hosted by the Artim Project Space.
---
*For detailed information please do not hesitate to contact:
YARAT Contemporary Art Space
E-mail: artim@yarat.az
T.: +994 12 5051414